Most Popular Savannah Tours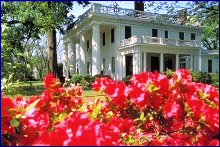 Savannah Tours has its own unique and quaint charm and has a special something for everyone. Many people who visit end up falling in love with this city and move here to retire in one of the oldest cities in America.


Professionally Savannah guided tours provide you the most stress free, informative experience possible.


Expert tour conductors relate the stories, sights and landmarks of Historic Neighborhoods. There is a wide variety of tours offered so everyone is sure to find a tour to enjoy. For your pleasure, here are a few of the many tours offered




Open Air Trolley Most Popular Tour. Explore and tour charming and historic Savannah, Georgia on a historic open-air trolley; it offers a fascinating look at sights and landmarks of Georgia's First City! Turn back the pages of time and relive the rich legacy of a charming and alluring southern Savannah's Historic. This tour includes unlimited on and off privileges at 14 convenient stops, so you can get off to spend time at the sights of greatest interest to you. Read more


---


Savannah Riverboat Tour is a one-hour riverboat tour of Savannah on a replica paddle wheeler. Hear our captain's intriguing tales and historic facts as we travel a river once used by the founders of our beautiful city. This one-hour cruise is fun for children and adults alike. Sit back, relax, and enjoy the view. Click here for more.
---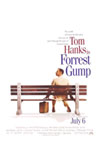 On the Savannah Movie Tour you'll see over 68 movie locations up close. This one-of-a-kind, in-depth tour will take you behind the scenes of the best selling book and movie, "Midnight in the Garden of Good and Evil" by guides who have a connection to "The Book". You'll see where Forrest Gump sat on the bench, the Mercer House from "Midnight", The Six Pence Pub from "Something to Talk About" to name a few.Read here about Savannah movie Tour


---
Paula Deen Tour Come join us for a peek into the life of famous southern cooking entrepreneur, Paula Deen. Visit one of the most popular restaurants in Savannah, The Lady and Sons and gain a thorough understanding of the cultural taste of the south.The tour will take you through the historic district and also to the Southside of Savannah where she first started. Read more


---

Old Savannah Experience Tour the most comprehensive city tour in the comfort of a luxurious climate controlled mini bus. Explore those familiar sites and haunts of the Historic District, the grace of the Victorian District, the oak lined grandeur of Victory Drive. This is all of the Savannah you wanted to see...an experience you will not soon forget. Read more.


---
---
Click here to find every Places to Retire on my site

From Savannah Tours to Home