Senior Apartments Long Island Offers Culture and An Exiting Lifestyle

You are ready to retire and are considering senior apartments Long Island as your new home. Long Island is rich in culture with the convenience of multiple transportation options and close proximity for your everyday needs.
Long Island is an island located in the southeastern part of New York state. Stretching northeast into the Atlantic Ocean, Long Island contains four counties, Queens and Brooklyn, which are boroughs of New York city, and two of which are mainly suburban, Nassau and Suffolk. It has a population of 7.5 million, one of the most densely populated regions in the country.
Senior Apartments Options
Highlighting three different senior apartments Long Island has for you to mull over:
Sunrise at Holbrook offers a homelike exterior architecture and your choice of suites with outdoor gardens and beautiful landscaping. Fresh flowers bloom throughout the residence, and pets are welcomed.

A few of the services and amenities include: daily physical fitness, creative, social, learning and spiritual activities, scheduled group trips and resident-sponsored clubs for a variety of interests.

Sunrise has monthly wellness visits by a licensed on-staff nurse; weekly housekeeping; daily trash removal and personal laundry; with gracious accommodations and a variety of floor plans.

Sunrise of Smithtown is located in the heart of Smithtown. Sunrise of Smithtown residents may enjoy lunch at fine restaurants, walk to shopping centers, and enjoy a show at the Smithtown Theatre.

Sunrise offers Independent and Assisted Living as well as a Reminiscence Neighborhood that specializes in providing superior care to residents with memory issues.

A few of the services offered include: three meals a day with snacks available throughout the day; a trained staff available 24 hours a day; monthly wellness visits by a licensed on-staff nurse; housekeeping; trash removal and weekly laundry services with a diversity of floor plans.

The Amsterdam at Harborside is located in Nassau County. Senior apartments Long Island calls home includes The Amsterdam. The life care model provides health services available when and if you need them, freeing you to pursue your interests, preserve your estate and secure your future. The Amsterdam has one of the most exciting senior apartments Long Island has ever seen.

The Amsterdam at Harborside provides a full spectrum of on-site senior care services, include: enriched housing, memory support; skilled nursing; and rehabilitative services as needed. Those services are provided in affiliation with the North Shore-Long Island Jewish Health System, the largest health care provider in New York state.

A few of the services with Amsterdam's senior apartments Long Island provides assistance with daily activities such as bathing, dressing and personal grooming; oversight by a medical director and registered dietitian; medication monitoring and administration; chef-prepared cuisine to meet specialized dietary needs; wellness programs designed to promote health and well-being, a complete calendar of social and cultural activities; housekeeping, personal laundry and flat linen service.
Types of Apartments and Prices
As you shop senior apartments Long Island has available, you'll find a variety of floor plans: spacious studio; private studio; junior one-bedroom; one-bedroom with one bath; two-bedroom with one or two baths; and two-story townhouses. You'll also want to take into consideration your need for an elevator; the security and safety of the apartments.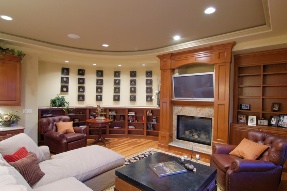 Will you have a private entrance and will it safe; and will you have central air or no air conditioning. If the community does not offer a laundry service, you will need to consider the convenience of a laundry facility.
From a financial perspective, you'll want to ask about the rent, is it rent controlled and if not, what can you expect in the way of rate increase. There may be an application fee, which will be applied to the first month's rent; the security deposit is equal to one month's rent; there is an application credit check fee of $60, which is non-refundable. Look at the lease terms, the pet policy; and are the utilities included or not included in the rent (water, electricity and/or gas).
Here are a few examples of the monthly expenses for senior apartments Long Island:
Coram-Central - two-bedroom, two-bath $700, does not include utilities
Lindenhurst-South Shore has one and two bedroom options starting at $1,125, with gas stoves, community room and laundry room
Mastic Beach-South Shore has all two-bedroom, two baths starting at $1,550
Medford-Central has one and two bedrooms in a 2-story building, starting at $934 and includes heat
Senior Apartments Long Island Riverhead-East End has one and two bedrooms with a pool and clubhouse at $850, includes heat
Senior Apartments Long Island Sayville-South Shore has one and two bedrooms from $1,330
Long Island HealthCare Support
Even if you live in a retirement apartment, you still have senior care services available:
Memory support
Skilled nursing care
Rehabilitative services
Wellness evaluation
Licensed health care provider
Memory support
Long Island Transportation
Senior apartments Long Island transportation options include every major form of transportation, including small and large airports; railroads; subways; and several major highways. Long Island has historic and modern bridges, recreational and commuter trails, and ferries servicing various parts of all of Long Island.
Leisure and Recreation Options
You'll have a variety of community and health care services as a part of your senior apartments Long Island offers.
The food options in Long Island, both Nassau and Suffolk County, are home to thousands of restaurants. As New York is known as a melting pot, every kind of restaurant from Mexican to Hungarian to East Indian can be found and often family owned.
Small family-owned pizzerias are ubiquitous. The Long Island community even hosts The Long Island Pizza Festival and Bake Off, an annual competition in which "mom and pop" pizzerias compete to be named best on Long Island.
Your music choices are strongly influenced by the proximity to New York City and by the young culture of the suburbs; from Psychedelic rock, R & B, European New Wave, Hip-hop, Rap, and Rock.
As you age, you are faced with many decisions about your future, which require not only rational decision-making but also the ability to manage through a mix of emotions. Working with your family and friends to plan for your future at one of the senior apartments Long Island provides will make your decision easier.
Return from Senior Apartments Long Island to The Best Places to Retire Home Page