Spokane River Centennial Trail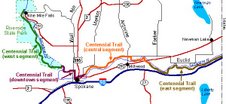 The Spokane River Centennial Trail begins at the Idaho state line and ends at Nine Mile Falls, Washington. It has Miles and miles of paved pathways. The Trail's path generally follows the contours of the Spokane River, allowing access for many types of outdoor non-motorized recreational activities.
.
The total length of the Centennial Trail is 37 miles. It passes through the cities of Spokane - Spokane Valley - Liberty Lake and is divided into three sections.
Riverside refers to the section of the trail within Riverside State Park, The western most section of the Trail begins at Riverside State Park and ends in Nine Mile. Scenery on the western segment is nothing less than spectacular; towering pine and fir trees, with breathtaking views of the river and the wild beauty of the park.
Urban refers to the section within the city of Spokane, andis a great option for commuters and those wishing to explore downtown Spokane; taking you over Hamilton Street and through the Gonzaga University campus.
Valley refers the Spokane Valley section west of the border. This section generally follows the contours of the Spokane River. For a leisurely ride this section is the most suitable, with a mostly flat course extending from the state line, past the Spokane Valley Mall.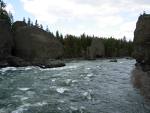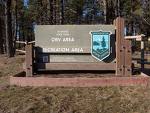 After the border into Idaho, the trail continues as the North Idaho Centennial Trail for another 24 miles to Coeur d'Alene.
Get a map today and enjoy the Trail experience!
What are are You Looking For?
Retun from Spokane River to Spokane Washington

Return to Home