Tennessee Retirement Communities provide an Appetizing Mix of Culture

Consider Tennessee retirement communities for the southern hospitality and gently rolling hills with a phenomenal entertainment scene.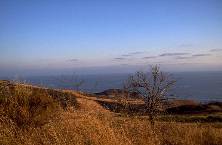 When considering Tennessee retirement communities, more than 70% of the nation's population is located within 600 miles of Nashville, making time with family and friends within an easy drive. Tennessee is located in the Southeastern U.S. The Appalachian Mountains dominate the eastern part of the state.
Where to Retire in Tennessee
Tennessee is nicknamed "The Volunteer State" and after settling into one of the Tennessee retirement communities you'll understand why. With the large number of living options, you'll find your ideal residence and immediately see the dedication of the employees and your neighbor's friendliness will help you feel at ease with your decision.
When considering Tennessee as your new home, you'll find three distinctive regions within the state: East, Middle and West.
East Tennessee Region – offers high mountains and a rugged terrain with several sub ranges, namely the Great Smoky Mountains and five other mountains. Knoxville is the largest city in the East region of the state.

In the eastern region of Tennessee, Greene County is one of the most popular areas for retirement living. Another popular county is Blount where the town of Maryville is located. Located at the edge of the Smoky Mountains the climate is nearly perfect all year long. Mild winters are complimented by warm and humid summers and capped off with boundless fall colors from the hardwood trees of every type.

For the history lover, Maryville was settled as a fort in the late 1700s and named Fort Craig. The land for the town was donated by founder, John Craig, and that is how Maryville was born. Outdoor adventures await the active senior in the seven parks that are near.

Middle Tennessee Region – home to Nashville, the Grand Ole opry and is characterized by the swelling hills and fertile stream valleys.

Music-lovers, especially those who love country music and gospel, will love Nashville for its historical significance and its many existing music venues. Nashville is well known as a mecca for music in the south, but it's also got a rich history with several Civil-War era forts, museums, universities, and countless destinations for shopping and fine dining.

West Tennessee – begins at the Gulf of Mexico and extends north to southern Illinois. West Tennessee is full of rolling hills and streams, referred to as the bottom land. Memphis and Graceland are in the West Tennessee region.

In the western region of the state Hardin County has a 16.9% retired population density and the towns of Savanna, Pickwick and Shiloh are the population centers. Henry County closely follows Hardin as the second most popular state for retirement with an 18.5% density of retired persons and the coveted locations of Paris and Paris Landing which rank 4th on the national "best places to retire lists."

When retirement in Tennessee seems appealing, spend some time in each region throughout various seasons. Have a cup of coffee in the local coffee shop and learn all you can about lifestyles each location.

Study the plants and animals native to each general region and explore all the ways to spend time in your retirement years. When work life overwhelms the private life with activity, choosing a retirement destination can be nearly impossible.
Tennessee Cost of Living
When retiring to Tennessee, you'll find the state is ranked number one of all of the states for the overall cost of living and ranked 43rd in home prices.
The state sales tax on tangible goods is 6% and 6% on food and ingredients.
Housing prices and costs of living are generally much lower than the US average, and Tennessee taxes are among the lowest in the country—the state ranks 44th out of 50 states.
There is no income tax, although interest and dividends are taxed—residents over 65 may qualify for exemptions from interest and dividend taxes, depending on the amount of income. Property taxes are low in Tennessee, set at 25% of assessed value, and a property tax relief program for older residents lessens the burden.
Tennessee's does not have a state income tax on pensions, wages, salaries, IRAs, or Social Security benefits.
The state does levy a 6% tax on interest from bonds and stock dividends. Residents over the age of 65 with an income less than $27,000 (married) are exempt from the 6% tax on investments.
The average income in Tennessee is $43,610 with a state and local tax burden of $3,160 (or 8.3%) which ranks 44th among the states. Seniors who wish to retire in Tennessee find the tax burden to be a major factor in deciding to live in this beautiful state.
Tennessee Lifestyle
You've decided on the region and type of facility among the Tennessee retirement communities, so now you want to have fun and enjoy the wide variety of activities the state has to offer.
If you're looking for an easy, southern way of life and a low cost of living, Tennessee may be your ideal retirement state. Tennessee is blessed with many beautiful natural features, including the Mississippi River, the Cumberland Mountains, and the Great Smokies.
There are 54 state parks in Tennessee, offering hiking, fishing, camping, boating, birding, and other outdoor activities. Tennessee has four distinct seasons, with moderate weather characterized by blooming dogwoods in spring and fall foliage displays in the winter.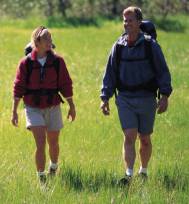 With the reasonable living costs and quality of care, Tennessee retirement communities are a great place to call home. If you love barbecue, music, low taxes, and a relaxed pace of life, you'll love Tennessee. The state offers several cities with cultural and musical significance, rolling hills, mountain and river vistas, and plenty of opportunities for outdoor recreation.
Return from Tennessee Retirement Communities to The Best Places to Retire Home Page