What To Do in Retirement – What You've Always Wanted to Do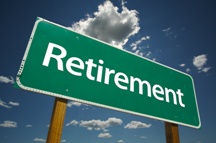 What to do in retirement isn't solely based on your budget but also your health and interest. During all of those years working, you probably day dreamed about a hobby or intriguing pastime that you've always favored.
What to Do in Retirement on a Budget
What to do in retirement begins with your health and abilities followed by your financial resources. Let's walk through your multitude of options. There is more to retirement than bingo and golf, unless that's all you want to do.
Keeping active and using your brain will slow down the aging process, but keeping busy would mean doing what you want to do, not what you have to do.
If you live on a fixed income, it doesn't mean you can't find some enjoyment.
Volunteer – you'll discover how many people in various demographics need help:
If you liked what you did for a living, use your experience to help others. If you were a banker or accountant, volunteer to help people struggling to manage their money. If you were in the healthcare field, volunteer at a medical practice in a low income community
If you would prefer trying something new, there is an endless list of opportunities: political campaigns, food banks, tutor young children struggling to read, Red Cross coordinator, local senior center or non-profit boards.
If you like the theatre, volunteer as an usher then watch the shows for free
If you like history, work with the Historical Society to preserve our past
Work Part-Time – decide what you'd really like to do, then think about what skills you have that are transferable or start from scratch.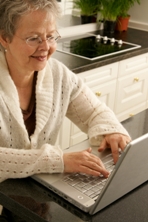 Some people have worked for so long, they're not used to not having a job. No one will fault you for wanting to continue working even after you retire. Find a part time job, whether it's just to get out of the house, to meet new people, to help out, or to earn some additional money.
What to do in retirement is the best part of life for blending your past work experience with your favorite hobbies or lifelong dreams. This is a treasured period of time when you get to choose what you would like to do.
Continue in the field you worked in during your career
Try something new
Turn a hobby into a profit making business
Start a business – this can be something you've always wanted to do for years or something you know you'll be good at because of your job experience. Starting a business after retirement can be extremely rewarding.
Now you get to be your own boss, and do things how you want them done. Don't let your age be a factor; clients and customers, in many cases, prefer a seasoned veteran to deal with in small business.
Exercise Your Mind – there are a plethora of options to keep your mind active:
crossword puzzles
Sudoku
learn to write poetry
join a book club, write your life story
learn to play a musical instrument or build model cars.

Exercise Your Body – you want to stay active to keep your muscles moving. There are several options which don't require a great deal of money:
senior softball
walking trails
hiking
mountain climbing
biking
For Your Mind and Body – some activities will exercise your mind and body:
try a yoga class at the local YMCA
gardening
build birdhouses
knitting
quilting
fly fishing
Regardless of your financial means, you can have a fulfilling retirement along with a drop in stress and an increase in intellectual stimulation.
What to Do in Retirement with Plentiful Resources
If you don't have to worry about money here are some additional options for you:
Travel to those often-desired places, which you used to dream about
Volunteering which may require spending on your part. You could help preserve rain forests, teach children to read in impoverished regions or coach a sport
Lifelong Learning – learn how to make flower arrangements or stained glass; take a photography class; learn to paint; take singing lessons; sculpturing; take singing lessons, or fancy fishing - big boat fishing, four-wheeling fishing, fishing from a kayak or rowboat.
Hobbies – join a country club and play golf or bridge with friends; scrapbooking; or collect, refurbish and sell antiques.
A Typical Day in Retirement
What to do in retirement may look something like this: swim, work out at the gym, shopping, bicycling, and taking classes such as writing, art and yoga. In the evenings there are movies, concerts, dining and dancing. You may do a little traveling and if you don't feel like doing anything except lounge around all day, you can do that too.
Find Your Ideal Hobbies
What to do in retirement is all about enjoying life. If you didn't develop any hobbies while you were working you may need to try a few things before you find the perfect hobby for you.
Take the time retirement gives you to find new and fun hobbies.
There isn't any need to have a boring or lonely life. You are free to rediscover who you really are and capitalize on your interest.
If You Still Need More
If all of the volunteer ideas, working suggestions and hobbies aren't enough choices for you, consider the great outdoors. There are many wonderful experiences that nature has to offer. The more humans have removed themselves from nature, the more hurried and alienated from the world they have become.
If you are an in-tune person, you will find walking through a park or the woods much more satisfying than spending time in a room full of gadgets, trinkets, and other trappings of modern society.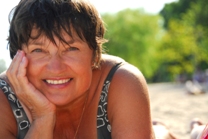 You could spend time visiting all of the national parks across the U.S. You'll feel better, you will value life more. Listen for all of the interesting sounds. Pay attention to the things bright and beautiful. Try stargazing, bird watching and sailing.
Be adventurous on your walks, get outdoors and see how refreshed and relaxed you'll feel. An encounter with nature will do wonders for your physical well-being and psychological outlook on life.
Retirement Offers a Full Life
What to do in retirement means a life much more rewarding than work. Retirees can live the lifestyle they want to live instead of the one they had to live while employed. Active retirees find many interesting things to do and will have more time to do them.
Leaving behind the demands of a job allows for a more balanced life involving a broader range of interests, activities, routines and relationships.
Now you have a fully array of options. You'll set your own agenda and have fewer headaches because your life is simpler. Instead of a set schedule from 8-5 or even longer days, your life will be less predictable.
You'll discover who you really are, do whatever you want, whenever you want!
Return from What To Do in Retirement to The Best Places to Retire Home Page