Where to Retire Cheap? Try These Places...
Knowing where to retire cheap is half the battle when you want to retire in a little more style than what might be available to you where you've spend the majority of your working life. When you figure out where to retire cheap you'll be able to stretch your retirement funds further, which will certainly allow for some perks that you wouldn't dream of being able to afford if you stay where you are. The major factor to consider when looking for a place where you can retire cheap is knowing the cost of living.
The following places from all over the world are perfect examples where you can retire cheap:
Retire in Canada (Nova Scotia)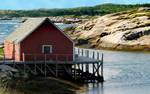 This province truly has some awesome sights and a lot of retirees come here because of it. You can live here affordably and yet still be very comfortable, despite the fact that Nova Scotia Canada is actually a very wealthy province. Moreover, there are many truly beautiful retirement destinations here.
I would suggest that if you can, that you take a trip out to Eastern Canada just to check it out for yourself. There are many adorable bed and breakfast spots you can check out.
Retire in Costa Rica
Costa Rica is another tropical country where you can retire cheap – though not as cheap as some may have you believe! You can bask in the waters of both the Pacific Ocean and the Caribbean Sea here. With the recent recession, you might be able to find a deal on housing, and if you are willing to live away from the major attractions in a place like La Fortuna (one of my favorites!) you can still find great deals for renting as well as owning. The people here are really hospitable, and you'll hear them saying "Pura Vida" (Pure Life) with a smile on their faces often which is always a good thing to hear!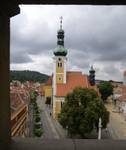 Retire in Hungary
You can immerse yourself in beautiful Hungarian culture. The scenery is really beautiful, plus you get to taste some of the world's fine wines right from the source. The cost of commodities here are surprisingly low for a European country.
Retire in Malaysia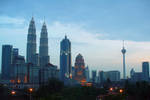 Malaysia is emerging as a top retirement destination in Asia. This country is also blessed with a tropical climate that is perfect for basking under the sun. As with many of the other places on this list there is also a lot of beautiful scenery that you can look forward to enjoying. Kuala Lumpur, its capital city, is always worth a visit.
Retire in Nicaragua
This is another Caribbean paradise where to retire cheap. Mountain climbing on the slopes of Mt. Maderas and Mt. Concepcion is an activity you will surely enjoy here. Visiting nature is one of the highlights when retiring in Nicaragua.
On a recent trip in summer of 2011 to look at real estate here, we found that the price of living would be about 80% of what you could expect in Mexico, so you'll save even more money here, though flights to get here aren't quite as easy as Mexico.
Retire in Panama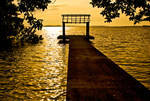 You will enjoy a lot of benefits here since the passage of Law No. 8 which entitles retirees like yourself exemptions from taxes on foreign-earned income, real estate, fees on construction equipment and supplies and import duties that you can enjoy for a period of 20 years. Other benefits also include discounts at hotels and other tourist recreation spots.
---
Click here to find more Cheapest Places to Retire articles on my site
---
---
Return from Where to Retire Cheap to the Ideal Places to Retire Home Page