Baton Rouge, Louisiana
Is Close to the Bayous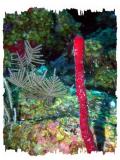 Retire to Baton Rouge capital of Louisiana State, located 80 miles from New Orleans. It is a thriving city that is home to both LSU and Southern University and numerous businesses and industrial facilities.
There is a story told that when Jean Baptiste and Pierre le Moyne sailed up the Mississippi River in 1699, they came upon a cypress pole that was covered with blood of animals. Apparently, this pole marked the line that separated the Bayou Goula and Houmas tribes. Noting "le baton rouge" on their map, which is French for red stick, it was at that moment that the capital of Louisiana was named.
While considered a small city, the events of Katrina allowed for residents of New Orleans to make their way to a new home in Baton Rouge. This historic city, filled with antebellum homes, has seen an enormous growth in population.
This city encompasses arts and entertainment, theaters, dance companies, ensembles, orchestras, symphony and ballet, art museums, and festivals. It is here that the old capitol building was destroyed in the Civil War and replaced with a magnificent 34-story building that was built in 1932. Among other notable sites are the arsenal museum, the destroyer Kidd, and Huey Long memorial and grave.
With a climate that is suitable for year-round activities, Baton Rouge has something for everyone including water sports, hunting, fishing, and well-known golf courses.
Baton Rouge rarely suffers from natural disasters. Tornadoes are rare, while storm surges or hurricanes barely touch this area because of its distance inland. This city did house many refugees of Hurricane Katrina.
Baton Rouge has one of the nation's largest deep-water ports visited by oceangoing vessels and river barges. The port serves a region that thrives on large industrial and chemical complexes, as well as agricultural interests.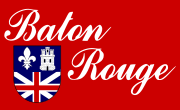 The diverse neighborhoods exemplify its unique culture; and are very inviting to newcomers who choose this city to retire to. Among them are: Carter Plantation, Clinton and Jackson, the Country Club of Louisiana, Denham Springs, the Garden District, and Gonzales where you can participate at their annual Jambalaya Festival; and many more.
Each Parish is unique and offers a myriad of activities as well as a quiet and serene place to settle. Spanish Town, located in downtown, is noted for its famous Mardi Gras parades and its close knit community. Moreover, the cost of living in Baton Rouge is roughly 6% below the national average
If you are looking to a place where you can relish Southern cooking, participate in a welcoming community that has been influenced by French, Spanish, and British history, and enjoy either a quiet life or one filled with excitement and daily activities; Baton Rouge could be your ideal place to retire.