The Democratic Convention has Come to An End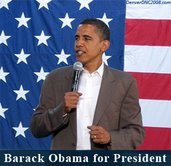 August 28, 2008 brought to an end the Democratic Convention, where U.S. Illinois Senator Barack Obama accepted the Democratic presidential nomination as the national convention was concluded in Denver, Colorado.
Barack Obama made history becoming the first African-American to accept a major party's nomination for president.

"With profound gratitude and great humility, I accept your nomination for the presidency of the United States," Obama told an audience of about 75,000 in the INVESCO stadium.

The huge crowd in Denver's football stadium exploded in applause as Barack Obama formally accepted his party's nomination in a speech before at least 80,000 people at an open-air sports stadium in the western U.S. city of Denver, Colorado.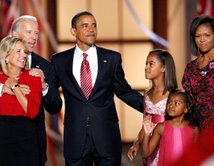 In a soaring speech Obama outlined economic hardships Americans face and blamed President Bush's presidency. Obama ended his speech with a rousing request for people to vote for him in November.

The event and this historic convention ended with colorful fireworks and red, white and blue confetti falling on Obama, his family and the huge crowd of supporters.

Obama was joined on stage by his wife Michelle Obama, their daughters Mailia, 10, and Sasha, 7, and his vice presidential candidate Joe Biden and his wife Jill.
But today Obama and running mate Joe Biden will drive off on a grueling bus tour of key battleground states to make their case to much smaller groups of voters.ler groups of voter. Friday, August 29, 2008

---

Return from Democratic Convention to History in the Making

Return from Democratic Convention to Home

What are are You Looking For?
---