Retire to Minnesota
"Land of 10000 Lakes"
Retire to Minnesota. Whether you choose to live in the Twin Cities of Minneapolis-St. Paul or Duluth on the shore of Lake Superior, this state is a great place to retire to.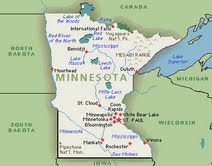 With all the amenities of city life, Minneapolis-St. Paul has an abundance of leisure activities, the housing is affordable, and the education there is of the highest standards. The metropolitan area consists of parks and trails, which are surrounded by the Mississippi River.
The residential area in the Twin cities is thriving. The homes are close to parks, schools, and medical facilities. It is a beautiful city with lakes and forests and natural beauty. The seasons bring a variety of outdoor activities. In the fall, you can hike, bike, golf, or fish. In the winter, the whole state becomes a wonderland of snow and skiing, ice-fishing, dog-sledding, and other activities.


In addition, there are over 400 golf courses, bass, northern pike, trout, and walleye fishing, more than 70 state parks and four national parks, whitewater rafting, mountain biking, and rock climbing, to name a few.
With two professional orchestras, dance companies, an opera company, and several art museums this beautiful State is considered the cultural center of the Midwest.
In addition, there is the Guthrie Theater on the Mississippi River Front, the Minneapolis Institute of Fine Arts, as well as concerts by well-known performers who grace the music scene with jazz and blues clubs, rock, country, and festivals.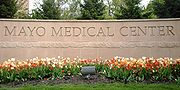 Shopping can be an experience when visiting the Mall of America, one of the largest shopping and entertainment complexes in the world. There is also the Science Museum, the Zoo, as well as sports teams such as the Minnesota Twins and Vikings.
Consistently rated as one of the healthiest states in the country, its high quality of care and is home to the Mayo Clinic in Rochester as well as the University of Minnesota; both are renowned for their medical research and patient care. Over 90% of all individuals living in Minnesota have health insurance and, therefore, the state has the highest life expectancy in the nation.
The State University ranks eighth among public research universities in the nation and 11th in research and development. In all, there are over 30 public colleges and over 25 private colleges throughout the State.
If you are looking for an ideal place to retire, consider Minnesota. With its superb health-care system, quality of life, and high marks for livability and longevity; there is no other place in the country that ranks as high.
---

For Your Info. If you are a first time buyer, the federalgovernment
has just expanded the homebuyer tax credit to April 30, 2010
to include qualified current homeowners looking to purchase a home.
Click here for more information or visit FederalHousingTaxCredit.com.
---
---
GO TO Cheapest Places to Retire
HOME to Ideal Places to Retire
---