Retire to Buenos Aires
World of The Tango
Retire to Buenos Aires, the Paris of the South, and enjoy its immense nightlife and cultural activities.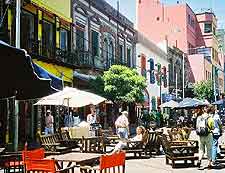 This is one place in which you will enjoy life to its fullest. Low in crime and overcrowding, Buenos Aires is a city which encompasses very high standards of living.
Known for being safe and comfortable, Buenos Aires affords you the opportunity to participate in every aspect of its culture.
Known for its outdoor cafes, parks, and Tango shows, this cosmopolitan city has a variety of activities which you can partake in any hour of the day.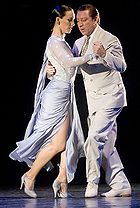 It is said that this city comes alive at night. Well, no wonder! With its dance halls, open plazas, and ballrooms – you will definitely need to bring your dancing shoes with you. Their restaurants boast the most magnificent array of fine cuisine, and residents are known to sit at a local café, sip a cup of coffee, and watch the sunset. What a wonderful way to spend an evening!
Shopping in Buenos Aires is a delight! Offering a variety of boutiques, antique shops, and galleries, this is a shoppers dream. They also have a flea market in which you can spend a Sunday walking around to find that one collectible you've been searching for. In addition, two of the most popular venues are the Colon Theater, which is known for its classical music; and Obelisco, which has a 200-step stairway inside and is known for its musical performances.
Once you retire to Buenos Aires, you will enter a world of excitement, filled with a variety of activities including: great food, museums, theaters, cafes, nightlife, antique shops, sports arenas, customs and traditions, carnivals, wonderfully enchanting landscapes, and of course, the world of the Tango. This is one place in all the world that is absolutely intoxicating. Yes, Buenos Aires is a city of unrelenting joy.
---
From Retire to Buenos-Aires to Retire to Argentina

From Retire to Buenos-Aires to Home
---
---