Retire to Mesa, Arizona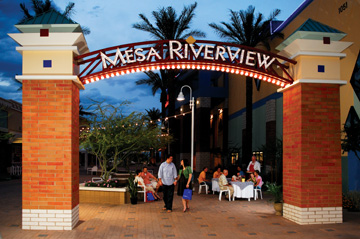 Why retire to Mesa, Arizona? Well, for one thing it is close to Phoenix and Scottsdale; has a myriad of activities which encompass the arts, music, cultural events, and festivals. More importantly, however, the cost of living in Mesa is below the national average.
There are many reasons why more people call Mesa home: low taxes, low crime rate, superior schools, and an excellent quality of life.
Retire to Mesa and enjoy more than 55 parks, great weather, and outdoor recreation including more than twenty golf courses, hiking trails, biking, and yes – skiing as well. Its events, dining, and shopping are just the tip of the iceberg in this wonderful city. Its lifestyle is conducive to anyone who wishes to retire to a city filled with history, museums, concerts, libraries, parks, and the arts.
Mesa is located in the Valley of the Sun, and along with its beautiful desert which is ideal for exploring, you will also embark on a journey that is filled with awe and wonder. In addition, there is a marketplace encompassing more than one thousand booths where you can shop till you drop. This unique marketplace is open year round, and offers a variety of bargains. Moreover, if you are an antique collector, you can easily spend time in downtown Mesa which also has the Fiesta Mall as well as a Farmers' Market.
Dining in Mesa is an experience you will treasure. Their international cuisine such as Chinese, Japanese, Italian, Greek, as well as American fare awaits you. Note that Mesa is well-known for its Mexican-Southwestern cuisine first and foremost.
Retire to Mesa and enjoy its new arts center which houses galleries, studios, and even art education classes. The arts center, located in downtown Mesa, will afford you the opportunity to enjoy the four-theater complex, the Repertory Theater, the Playhouse, and the Studio Theater. In addition to its concerts, you can also enjoy Mesa's golf courses, the Air Force Aircraft Museum, the Museum of Natural History, and if you are a sports enthusiast, you can spend time at the Hohokam Stadium, home to the Chicago Cubs.
Mesa is also part of Arizona State University, which is home to the largest student population in the country. Thus, retiring to Mesa also affords you the opportunity to become part of a college town which serves to not only enhances the community at large, but offers cultural diversity as well. Retire to Mesa, Arizona and become part of this ever-growing community of friendly and caring people.
---
From Retire to Mesa to Retire to Arizona
---