Waterford at Fairway Village
Resort-Style Retirement Community
Waterford at Fairway Village, described as Vancouver-Portland's premier retirement community for residents 55 and older is often referred to as a "village within a village".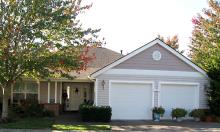 A convenient 16 acre community with everything you need at your fingertips Fairway Village offers spacious studios, apartments to single-level homes. All residents can enjoy full access to the Health & Fitness Club with heated pool, spa, and exercise rooms, tons of activities, plus an excellent nine-hole golf course.
Everyone ages differently. That's why Waterford offers Assisted Living services, allowing their senior residents to "age in place". Home Health & Home Care accommodations are designed to take care of their needs as these needs change over time.
Waterford Fairway Village is centrally located with easy access to all of greater Vancouver; the downtown area is bustling with quaint eateries, art galleries, and a wide variety of retail shopping from charming boutiques to antiques.
The area also offers numerous year-round attractions and events to keep residents and visitors alike well entertained and continually busy; within minutes, you can explore many historic attractions. Fort Vancouver is the heart of the Vancouver National Historic Preserve and is opens for tours.
Or enjoy a relaxing Riverboat dining experience on the Columbia and Willamette River, aboard the Portland Spirit.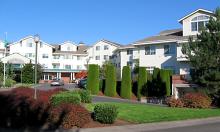 For further information:
Waterford at Fairway Village
2911 SE Village Loop
Vancouver, Washington 98683
Phone:
360-254-2866
Waterford Fairway Village
is one of the finest retirement communities in Vancouver, Washington. It offers
independent living
in single family homes or lodge style apartments, health and fitness clubs, resort-style retirement.
You are free to choose from a variety of flexible lifestyle options and worry-free hospitality services—everything from delicious meals and housekeeping services, to home and yard maintenance—even health care options, if needed. Consider Waterford at Fairway Village retirement community as your Ideal Place to retire.
---
From Waterford at Fairway to Community to Retire
From Waterford at Fairway to Retire to Vancouver, Washington